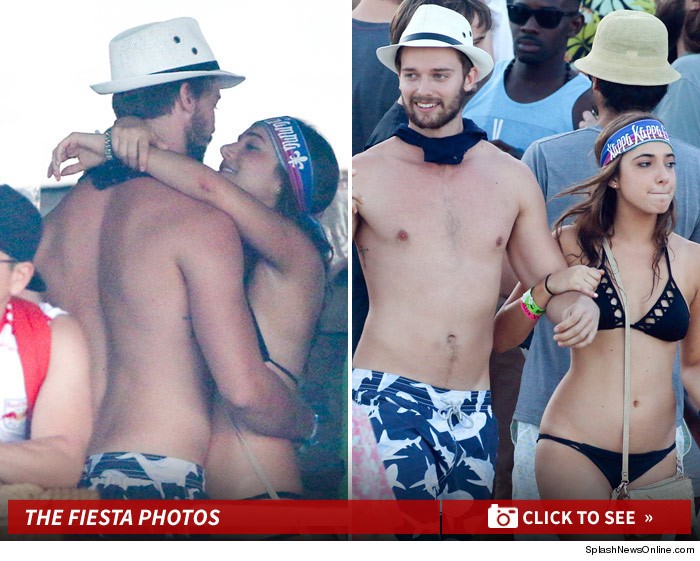 Published 16 March 2015
It looks like Miley Cyrus's boyfriend Patrick Schwarzenegger might be taking a wrecking ball to his relationship after he got very close with some another girl this weekend.
When TMZ posted this story, Patrick immediately took to Twitter, saying the girl with her arms wrapped around Patrick was his best friend's girlfriend. We don't know what's worse: being pictured like that with a girl who isn't your girlfriend or getting up close and personal with your best friend's girlfriend? Sort it out Patrick!