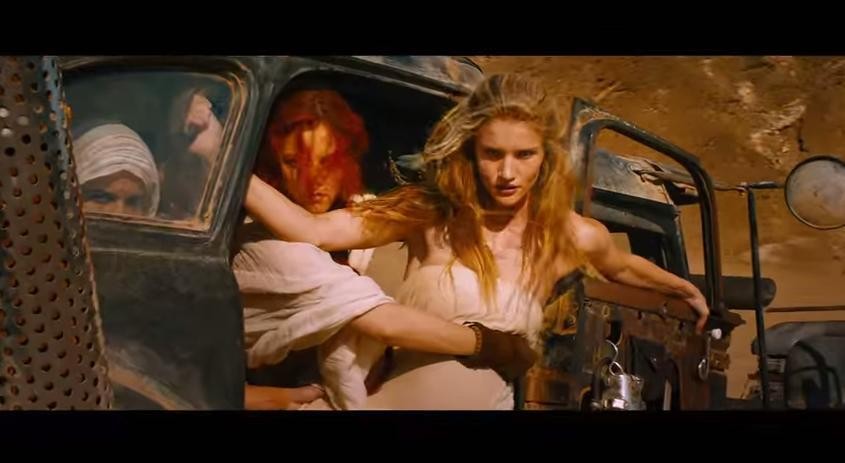 The one question all women will ask when they see Rosie Huntington-Whiteley in the new Mad Max film trailer
Published 01 April 2015
The hotly anticipated new Mad Max film trailer has finally been released starring Tom Hardy, Charlize Theron, Nicholas Hoult... and British model Rosie Huntington-Whiteley.

The action-packed preview reveals the first clips of Rosie, 27, playing one of Mad Max's Wives. But you'll need to pause the trailer to be able to see the one thing we spotted: how the heck did Rosie H-W managed to get THOSE arm muscles?

See the trailer for yourself by clicking below:
Mad Max: Fury Road - Official Main Trailer [HD]
The world goes mad May 2015.